ASME B31.3 2016 Edition: Key Changes In The Standard
The American Society of Mechanical Engineers (ASME) is a non-profit organization that in its own words 'promotes the art, science and practice of multidisciplinary engineering and allied sciences around the globe'. What ASME also does is set engineering standards, codes and documents for various engineering disciplines.
ASME has been the leading global authority defining piping safety since 1992. Every few years it revises its codes and standards to include further information on piping design that helps companies and users to comply with applicable regulations in their jurisdictions. This is also done with the objective of operational, cost and safety benefits by following industry best practices detailed in these ASME codes and standards.
Process Piping B31.3 is one of ASME's most sought-after products. It is basically a companion code to ASME B31.1 Codes on Power Piping as well as to several other codes in ASME's B31 series. B31.3 stipulates requirements for piping that is used in petroleum refineries; chemical, pharmaceutical, textile, paper, semiconductor, and cryogenic plants; and related processing plants and terminals. The code is comprehensive and covers various aspects like materials and components, design, fabrication, assembly, erection, examination, inspection, and testing of piping.
ASME's B31.3 is applicable to piping for all fluids:
raw, intermediate, and finished chemicals
petroleum products
gas, steam, air and water
fluidized solids
refrigerants
cryogenic fluids
It also includes piping that interconnects pieces or stages in a packaged skid. ASME released its 2016 ASME B 31.3 Edition with many substantive changes, clarifications and updated references.
The key changes in this revision include:
Severe Cyclic Conditions
MPa Allowable Stresses
Expansion Joints
Flange Joint Assembly
Ultrasonic Examination Acceptance Criteria
Category M Fluid Service Examination
Leak Testing of Instrument Connections
Leak Testing of Vacuum Systems
Leak Testing of Insulated Systems
Leak Testing of Assembled Piping
(Source: https://www.asme.org/products/codes-standards/b313-2016-process-piping)
Let's look at what these changes imply:
Severe Cyclic Conditions
One of the first changes was a revision to the definition of severe cyclic conditions.
Old Definition: conditions applying to specific piping components or joints in which SE computed in accordance with para. 319.4.4 exceeds 0.8SA (as defined in para. 302.3.5), and the equivalent number of cycles (N in para. 302.3.5) exceeds 7000; or other conditions that the designer determines will produce an equivalent effect.
New Definition: conditions applying to specific piping components or joints for which the owner or the designer determines that construction to better resist fatigue loading is warranted.
The definition was revised for better application of requirements for severe cyclic conditions.
MPa(Megapascal) Allowable Stresses
This was previously included in ASME B31.3 just for information but the code required using psi values. With the 2016 revision, either MPa (megapascal) or ksi (kilopound per square inch) units may be used for compliance with the Code.
Expansion Joints
The 2016 revision includes a new section on expansion joints. The standard specifies the design of metallic bellows expansion joints, slip type joints and many others. Expansion joints are further addressed in different sections and guidelines through the document.
Flange Joint Assembly
This addition asks for assembly requirements for bolted flanged joints and flanged joint assembly qualifications to be considered in the engineering design. It references ASME PCC-1 and the BPV Code, Section VIII, Division 1, Appendix S for guidance.
Ultrasonic Examination Acceptance Criteria
The new criteria for alternative ultrasonic examination were added in Appendix R. They specify a transfer process for carrying out ultrasonic exams of welds and other material in the piping system.
Category M Fluid Service Examination
This has revised the radiographic or ultrasonic examination of circumferential butt welds from 20% random examination to 100%.
Leak Testing of Instrument Connections
In the previous editions, flanged joints were the only connections exempted from leak testing. In the revised edition, the Code also exempts threaded joints and tubing joints used to connect instruments to previously leak tested piping.
Leak Testing of Vacuum Systems
The Code required externally pressurized systems to be leak tested by applying an internal pressure. In 2016, the Code allows use of vacuum leak testing as an alternate.
Leak Testing of Insulated Systems
With the 2016 revision, the Code allows joints to be covered by insulation during the leak testing of Category D fluid service piping. The Code entails that consideration should be given to increase the test period to make time for possible leakage to pass through the insulation and weather sheathing.
Leak Testing of Assembled Piping
The revision states that piping and related components can be either tested separately or as assembled piping. It allows joints to be assembled without testing.
These are just the most significant revisions to the code but there are several minor clarifications and adjustments in the revised code.
Users can find the changes and revisions listed in the early pages of ASME B31.3-2016 – Process Piping Document.
If you require assistance in compliance with ASME or other international codes, Team up with Rishabh Engineering. Rishabh Engineering has worked extensively in Piping Design and Engineering.
For all your Piping design and engineering needs, Call Us On 1-877-RISHABH (1-877-747-4224) Or Contact Us Now!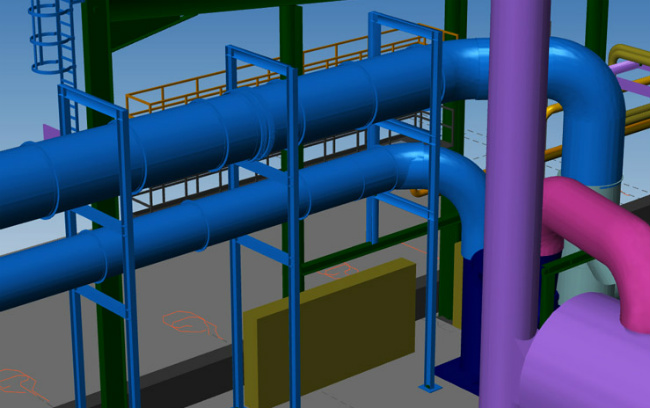 Piping Support Design and Engineering
Pipe support design is an important component of piping engineering…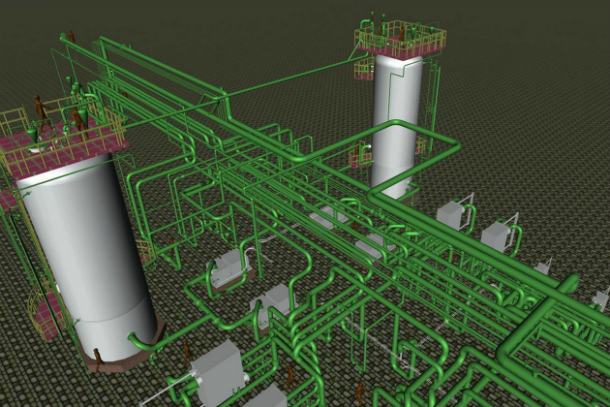 Detailed Engineering of Piping Systems
Detailed engineering involves design, detail, engineering and layout of piping…