2D CAD Design Services
Rishabh Engineering converts your ideas and concepts into highly accurate 2D CAD drawings. We offer industry-aligned CAD drafting services and CAD-drawing services with a combination of skilled, qualified, and experienced CAD professionals equipped with the latest tools.
With a proven CAD drafting and design services approach, our team of qualified engineers and drafters deliver high quality, accurate scheduling and estimation of project requirements, with a quick turnaround achieved through higher accuracy for the best returns on your investments.





Water & Waste Water Treatment
Industry Codes and Standards adhered to by our Designers
ASME, ASTM, ISO, ANSI, BS, DIN
70,000
Man-Hours of Project Executed
40+ Years
Of Team Experience
ISO 9001 & 27001
Certification
Service Offerings
Rishabh Engineering's service offerings include converting drawings from paper into digital format for all types of industrial 2D requirements. We offer highly accurate and easy-to-understand rendering by focusing on your core competencies.
Our CAD drawing services team offers two types of services:
As-built documentation
2D drafting
Rishabh Engineering helps create accurate as-built drawings with a recording and update of all the changes made during the construction phase, as and when they happen. Our proficient team offers as-built drawing services with construction and operational plans at different stages, either at the beginning of the project or upon closure. This includes photographs along with handwritten notes and sketches detailing the changes. Our host of as-built documentation services helps document all changes in design, architecture, and commission as they happen over the course of construction.
We provide as-built documentation services across significant and diverse disciplines, including:
Rishabh Engineering offers a vast-domain industry experience with a plethora of CAD design and drafting services, catering to companies' various 2D design requirements. Our team can create an accurate 2D representation of your simple sketch, a detailed drawing, or a full-scale 3D model.
Our 2D drafting services include:
Correction services for existing 2D drafts with a change in used materials, manufacturing, and fabrication detailing
Multidimensional 2D view of assemblies
Engineering change requests (ECR)
Parallel and perspective projections from 3D models
2D details from 2D assemblies or vice-versa
Time savings as well as workforce and productivity gains by providing accurate information on the BOM (bill of materials), vending details, construction drawing information (including assembly, piping, and component plans), etc.
We have worked with numerous clients across multiple industry verticals, including:
During the past three years our company has been working with Rishabh Engineering on numerous engineering projects. The company offers high quality services. We can say that we have always been immensely satisfied by their work.
EPC Customer in USA
- Mechanical Specialist
We are extremely satisfied with the AutoCAD services provided by Rishabh. This is first time I have had the opportunity of working with Rishabh Engineering and very happy with the results.
Engineering Solution Provider in USA
- Director
The engineering model developed by Rishabh Engineering for our Phase 2 project covering the mechanical construction has received very positive feedback from the client and the construction crew with the quality of the drawing package. It was virtually perfect. I appreciate all the hard work of the team members.
EPC Company in USA
- President
I have found Rishabh Engineering to be professional, courteous, and well equipped to handle any engineering resource requirement. Rishabh has completed several projects in a timely and efficient manner. Our customers have been complimentary of your work product. We look forward to many more successful projects together.
Engineering Company in USA
- Vice President
What to expect when you work with us
Connect with us for all your engineering design needs
US Toll-Free Phone
+1-877-747-4224
India Phone
+91 (265) 2680159
Drop Us An Email
sales@rishabheng.com
Our Offices
USA, UK & India (Head office)
Ready to work with us? Tell us more
Amid the uncertainty inundated by COVID-19 outbreak, our hearts go out to everyone impacted by the virus either directly or indirectly. At Rishabh Engineering, our priority is the health and…
Las Vegas, Nevada, June 13, 2019: Rishabh Engineering Services (RES) wins the "Drivers of Success Award" for the year 2019 at HXGN LIVE event this week. As the fourth time…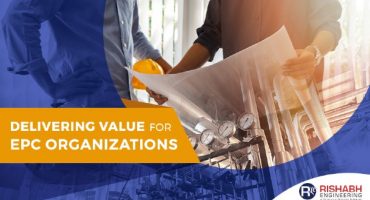 Today's increasing competition and volatile geopolitical situations are making it imperative for the Oil & Gas companies to maintain their project costs while delivering optimum quality within the stipulated time…