Civil & Structural Engineering
Rishabh Engineering offers a wide range of Civil & Structural Engineering Design Services for converting customer ideas and concepts into reality.
As a civil & structural engineering company, our focus is on design, detailing and analysis of structural foundations across manufacturing/massive industrial infrastructure and process facilities.
Our Collaborations
Our civil and structural engineering design services offer the projected accuracy with adherence to best-in-class industry standard software providers with AMS (Annual Maintenance Subscription) to ramp up licenses as per requirements.





Water & Waste Water Treatment
Industry Codes and Standards adhered to by our Designers
AISI, AISC, UBC, IBC, ASCE, ACI, BS, IS
40,000
Man-Hours of Project Executed
16 Years
Of Team Experience
ISO 9001 & 27001
Certification
Our Offerings
Our full spectrum of civil and structural engineering services include initial concept design, structural surveys, detailed design and construction management, outline design for planning and building control applications.
Our civil and structural engineering consultants are proficient in helping you with;
Foundation Calculation Notes
Construction Standards
Civil Standard Drawings
Civil Works Specifications
Foundation Detail Drawings (foundation, reinforcement, formwork)
Structural Fabrication Drawings
Design of pile and shallow foundations, Mat foundations, Retaining Walls, Piles/Drilled Shafts and more.
Equipment foundations design for Vertical Vessels, Heaters, Storage Tanks, Pumps, and Machinery.
Finite Element Analysis of foundations and plant building designs such as Substation, and Maintenance Buildings.
Deliverables include but not limited to PCC, Shuttering, Pile Layouts, Foundation Layouts, Design Calculation Reports, Guide Drawings, Concrete Standard Drawings, Formworks and Detailed Civil drawings, Excavation Back Filling Surplus drawings, and As-built drawings.
Structural Design & Analysis of various kinds of Industrial, High Rise & Plant Structures like Pipe Racks, Cable Racks, Process/ Technological Structures, Skids, Shelter/Shed Structures, Platforms, Metering Stations, and other Plant Structures like Crane girder Structures. Furthermore, as part of Rishabh Engineering's structural engineering service offering we carry out retrofitting and rehabilitation of structures, Finite element modeling, and analysis (FEM/FEA).
Our conceptual studies of the modularization with the design of modular structures help better understand lifting, transport, and operating conditions.
Reverse Engineering services like modification or expansion of the existing structures, building retrofitting, and more.
Validation of the Existing Structures based on Modifications/expansions.
Deliverable includes but not limited to Fabrication Drawings, FEED Studies, Proposals, Steel Standard Drawings, Steel Connection Drawings, Structural Design Reports, Preparation of specifications, General Arrangement drawings, Material Take Off (MTO) & Structural Calculation reports.
During the past three years our company has been working with Rishabh Engineering on numerous engineering projects. The company offers high quality services. We can say that we have always been immensely satisfied by their work.
EPC Customer in USA
- Mechanical Specialist
We are extremely satisfied with the AutoCAD services provided by Rishabh. This is first time I have had the opportunity of working with Rishabh Engineering and very happy with the results.
Engineering Solution Provider in USA
- Director
The engineering model developed by Rishabh Engineering for our Phase 2 project covering the mechanical construction has received very positive feedback from the client and the construction crew with the quality of the drawing package. It was virtually perfect. I appreciate all the hard work of the team members.
EPC Company in USA
- President
I have found Rishabh Engineering to be professional, courteous, and well equipped to handle any engineering resource requirement. Rishabh has completed several projects in a timely and efficient manner. Our customers have been complimentary of your work product. We look forward to many more successful projects together.
Engineering Company in USA
- Vice President
What to expect when you work with us
Connect with us for all your engineering design needs
US Toll-Free Phone
+1-877-747-4224
India Phone
+91 (265) 2680159
Drop Us An Email
sales@rishabheng.com
Our Offices
USA, UK & India (Head office)
Ready to work with us? Tell us more
Amid the uncertainty inundated by COVID-19 outbreak, our hearts go out to everyone impacted by the virus either directly or indirectly. At Rishabh Engineering, our priority is the health and…
Las Vegas, Nevada, June 13, 2019: Rishabh Engineering Services (RES) wins the "Drivers of Success Award" for the year 2019 at HXGN LIVE event this week. As the fourth time…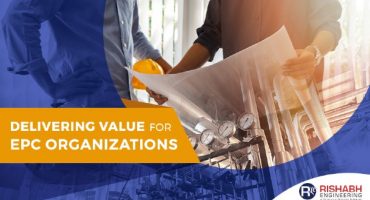 Today's increasing competition and volatile geopolitical situations are making it imperative for the Oil & Gas companies to maintain their project costs while delivering optimum quality within the stipulated time…