Structural Analysis Services
Rishabh Engineering's expert engineers are proficient in analyzing the impact of external focus on static structures, such as construction components, machine components, and more. Our highly skilled engineers offer structural analysis services to ensure that these modules meet fatigue safety requirements.
Our structural and stress analysis specialists help simulate the movement of non-stationary objects in vibration analyses, lifting analyses, and other services. With our technology and experience in structural stress analysis, we quantify and further rectify failures in the structure of components that do not meet the proposed design plan, which could result from improper use of materials or even flaws in the manufacturing process.





Water & Waste Water Treatment
Industry Codes and Standards adhered to by our Designers
AISI, AISC, UBC, IBC, ASCE, ACI, BS, IS
20,000
Man-Hours of Project Executed
10 Years
Of Team Experience
ISO 9001 & 27001
Certification
Our Offerings
We design, analyze, and verify the load carrying capacities of structural components as part of our structural design analysis services offering for pipe racks, pipe supports, structural connections, internal vessel components, rectangular ducts with stiffeners, equipment skids, and more.
We conduct team-size estimations based on structural engineering considerations and minimum retirement thickness (also known as structural Min. 'T') to avoid structural failure in our various projects.
We conduct structural design analysis to prepare the optimized design of structural components using industry-leading tools and software, such as Bentley System's STAAD Pro, ANSYS, TEKLA from Trimble Navigation, PTC's MathCAD, and more.
We perform structural analysis and design of specialized structures and non-pressure parts (e.g., platforms, ladders, clips, and other attachments), along with associated components of pressure vessels and heat exchangers.
We conduct structural stability analysis (e.g., nonlinear buckling analysis) to make sure that the mechanical element will not buckle under the given design loading.
We conduct individual types of structural analysis services (e.g., fatigue analysis, blast analysis, damage analysis, and more), as per client requirements and specifications.
We perform structural design calculations for the estimation of environmental loads (e.g., ice, snow, wind, rain, seismic), equipment, and operating loads.
During the past three years our company has been working with Rishabh Engineering on numerous engineering projects. The company offers high quality services. We can say that we have always been immensely satisfied by their work.
EPC Customer in USA
- Mechanical Specialist
We are extremely satisfied with the AutoCAD services provided by Rishabh. This is first time I have had the opportunity of working with Rishabh Engineering and very happy with the results.
Engineering Solution Provider in USA
- Director
The engineering model developed by Rishabh Engineering for our Phase 2 project covering the mechanical construction has received very positive feedback from the client and the construction crew with the quality of the drawing package. It was virtually perfect. I appreciate all the hard work of the team members.
EPC Company in USA
- President
I have found Rishabh Engineering to be professional, courteous, and well equipped to handle any engineering resource requirement. Rishabh has completed several projects in a timely and efficient manner. Our customers have been complimentary of your work product. We look forward to many more successful projects together.
Engineering Company in USA
- Vice President
What to expect when you work with us
Connect with us for all your engineering design needs
US Toll-Free Phone
+1-877-747-4224
India Phone
+91 (265) 2680159
Drop Us An Email
sales@rishabheng.com
Our Offices
USA, UK & India (Head office)
Ready to work with us? Tell us more
Las Vegas, Nevada, June 13, 2019: Rishabh Engineering Services (RES) wins the "Drivers of Success Award" for the year 2019 at HXGN LIVE event this week. As the fourth time…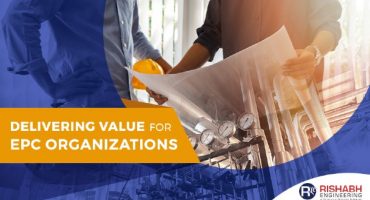 Today's increasing competition and volatile geopolitical situations are making it imperative for the Oil & Gas companies to maintain their project costs while delivering optimum quality within the stipulated time…
We are pleased announce the new look of our Engineering Design Services website. Keeping user-experience as the main focus, we hope to provide easy access to learn more about us,…