Equipment Engineering
Rishabh Engineering's static equipment engineering services comprises of the design and analysis of pressure vessels, storage tanks, heat exchangers, and boilers. Our proficient team of qualified engineers has the experience across industrial equipment and engineering companies of managing a wide range of projects for customers from petroleum refineries, chemical plants, petrochemical plants, pharmaceutical plants, food processing plants, wastewater plants, reactors, condenser, evaporators, and more.
We are the preferred choice for organizations from around the world for equipment design with high-quality performance, quick response time, and acute knowledge of international codes and standards like ASME Section VIII, API & TEMA for industrial equipment engineering services.





Water & Waste Water Treatment
Industry Codes and Standards adhered to by our Designers
API 650, API 579, API 620, API 653, ASME Boiler & Pressure Vessel Code, Section VIII, Div. – 1 & Div. – 2, PD 5500, TEMA
20,000
Man-Hours of Project Executed
15 Years
Of Team Experience
ISO 9001 & 27001
Certification
Service Offerings
Rishabh Engineering specializes in the design, analysis, re-rating and fitness-for-service evaluations for industrial equipment design.
Storage Tank Design:
Storage tank design as per codes API 650, API 620, and API 653
Floating roof tank design
Fixed roof tank design
Design validation
Design of tank structure
Mechanical equipment selection
Relief valve sizing, calculation, and selection
Pressure Vessel Design:
Configuration and analysis of pressure vessels (columns, horizontal & vertical pressure vessels, spherical vessels, reactors, etc.) according to the ASME Boiler & Pressure Vessel Code, Section VIII, Div. – 1 & Div. – 2
Calculation of minimum retirement thickness values for existing pressure vessels and their components so as to maximize safety and increase durability
Predictions to check the suitability of vessels for in-situ PWHT (post-weld heat treatment)
Fatigue analysis to estimate and analyze the life of pressure vessels subjected to pressure, temperature, and startup/shutdown cycles
Failure analysis to identify the cause of failure of failed pressure vessels and their components
Heat Exchanger Design:
Design of heat exchangers according to the TEMA and ASME Boiler & Pressure Vessel Code, Section VIII, Div. – 1
Calculation of minimum retirement thickness values for existing heat exchangers and their components so as to maximize safety parameters and increase durability
Tube-sheet thickness calculations for different types of heat exchangers
Calculations for other heat exchanger components such as channel covers, floating heads, etc.
Calculations for fixed tube-sheet heat exchangers
It is possible, with or without flanged and fluid expansion joints, to conduct a re-rating and fitness-for-service evaluation
During the past three years our company has been working with Rishabh Engineering on numerous engineering projects. The company offers high quality services. We can say that we have always been immensely satisfied by their work.
EPC Customer in USA
- Mechanical Specialist
We are extremely satisfied with the AutoCAD services provided by Rishabh. This is first time I have had the opportunity of working with Rishabh Engineering and very happy with the results.
Engineering Solution Provider in USA
- Director
The engineering model developed by Rishabh Engineering for our Phase 2 project covering the mechanical construction has received very positive feedback from the client and the construction crew with the quality of the drawing package. It was virtually perfect. I appreciate all the hard work of the team members.
EPC Company in USA
- President
I have found Rishabh Engineering to be professional, courteous, and well equipped to handle any engineering resource requirement. Rishabh has completed several projects in a timely and efficient manner. Our customers have been complimentary of your work product. We look forward to many more successful projects together.
Engineering Company in USA
- Vice President
What to expect when you work with our team
Highest levels of quality, service, and skillfulness with on-time delivery on customer projects
Our team of technicians, equipment, and expertise help global customers to integrate the latest technology into their existing infrastructure seamlessly.
Specialized knowledge of static equipment design services across speciality chemicals, paint, and cement industries.
Connect with us for all your engineering design needs
US Toll-Free Phone
+1-877-747-4224
India Phone
+91 (265) 2680159
Drop Us An Email
sales@rishabheng.com
Our Offices
USA, UK & India (Head office)
Ready to work with us? Tell us more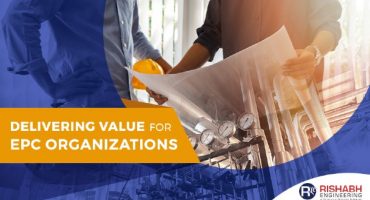 Today's increasing competition and volatile geopolitical situations are making it imperative for the Oil & Gas companies to maintain their project costs while delivering optimum quality within the stipulated time…
We are pleased announce the new look of our Engineering Design Services website. Keeping user-experience as the main focus, we hope to provide easy access to learn more about us,…
Las Vegas, Nevada, June 14, 2018: Rishabh Engineering Services (RES), a US-based multi-discipline engineering services company bagged the prestigious Drivers of Success Award third time in a row for a CAESAR II project…