Piping Engineering
Rishabh's Engineering provides piping design and engineering services to engineering contractors and customers for a variety of refinery, offshore, petrochemical, water, and industrial projects with efficient piping design services solutions that meet international codes and standards. Our specialist skills help organizations from around the world to optimize the space consumption within the plants by 10-15%, especially for skid design packages installed in tight enclosures.
As a process piping engineering design company, we have a proven track record of completing projects in stipulated time-frame that offered tremendous cost benefits. So whether your requirement is for pipe spool design, process piping design or developing a complex process plant, we provide an unmatched practical and technical acumen to make your project a success.





Water & Waste Water Treatment
Industry Codes and Standards adhered to by our Designers
ASME B31.1, B31.3, B31.4, B31.8, B31.11, BS EN 13480, BS EN 14364, Shell DEP
4,80,000
Man-Hours of Project Executed
15 Years
Of Team Experience
ISO 9001 & 27001
Certification
Service Offerings
Rishabh Engineering's industrial piping design engineering services division offers design and detail engineering services cover all the aspects of the piping survey, 3D detailed design, laser scanning, pipe engineering services, pipe stress analysis, structural design, analysis of pipe supporting structures, code calculations, FEA, and design management services.
Listed below are our focused services offered by our piping engineering consultants:
Piping 2D/3D modeling
Performing piping studies
Preliminary piping layout, including nozzle orientation
Preparation of preliminary & detailed GADs, BOMs/MTOs, etc.
Preparation of equipment datasheets
Piping design and drafting services help with the development of design and standard drawings
Expansion of piping material specifications (PMS)
Construction of line list according to P&ID
Preparation of isometrics
Final GADs/BOM
IFC isometrics
Preparation of critical line list from the piping system design line list according to design standard
Modeling in software such as CAESAR II and AutoPIPE form isometrics
Prepare stress isometrics
Nozzle datasheets
Accurate reporting from CAESAR II and AutoPIPE
Special support preparation
Preparation of datasheets and requisition for spring hangers, expansion joints, snubbers, slide plates, etc.
Pipe design & drafting support layouts
Pipe support detail drawings
Pipe support markings based on industry standards and special requirements
Standardization of pipe support
During the past three years our company has been working with Rishabh Engineering on numerous engineering projects. The company offers high quality services. We can say that we have always been immensely satisfied by their work.
EPC Customer in USA
- Mechanical Specialist
We are extremely satisfied with the AutoCAD services provided by Rishabh. This is first time I have had the opportunity of working with Rishabh Engineering and very happy with the results.
Engineering Solution Provider in USA
- Director
The engineering model developed by Rishabh Engineering for our Phase 2 project covering the mechanical construction has received very positive feedback from the client and the construction crew with the quality of the drawing package. It was virtually perfect. I appreciate all the hard work of the team members.
EPC Company in USA
- President
I have found Rishabh Engineering to be professional, courteous, and well equipped to handle any engineering resource requirement. Rishabh has completed several projects in a timely and efficient manner. Our customers have been complimentary of your work product. We look forward to many more successful projects together.
Engineering Company in USA
- Vice President
What to expect when you work with us
Connect with us for all your engineering design needs
US Toll-Free Phone
+1-877-747-4224
India Phone
+91 (265) 2680159
Drop Us An Email
sales@rishabheng.com
Our Offices
USA, UK & India (Head office)
Ready to work with us? Tell us more
Amid the uncertainty inundated by COVID-19 outbreak, our hearts go out to everyone impacted by the virus either directly or indirectly. At Rishabh Engineering, our priority is the health and…
Las Vegas, Nevada, June 13, 2019: Rishabh Engineering Services (RES) wins the "Drivers of Success Award" for the year 2019 at HXGN LIVE event this week. As the fourth time…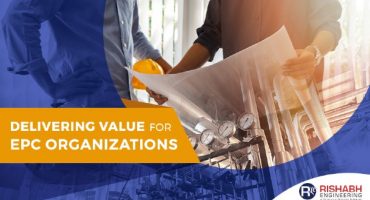 Today's increasing competition and volatile geopolitical situations are making it imperative for the Oil & Gas companies to maintain their project costs while delivering optimum quality within the stipulated time…