Plant Reverse Engineering Services
What is Reverse Engineering?
An engineering process implemented for enhancing the existing facilities required for
Plant Relocation
Plant Modernization
Capacity Enhancement
Efficiency Enhancement
This process basically revamps an existing plant and its infrastructure built during pre-computer era or for an industrial plant with no "As-Built" drawings/data.
There are two ways of implementing reverse engineering process for an existing industrial plant:
Manual Reverse Engineering – By deputing skilled manpower to factory/plant site for extracting field changes and conducting industrial survey. This method is

Time consuming
Cost intensive
Less accurate hence less reliable

Laser Scanning Reverse Engineering – This procedure is

Faster
More economical
Highly accurate & reliable
Rishabh Engineering – A Plant Reverse Engineering Company
We help the industry patrons in creating "As-Built" drawings of their existing industrial plants by using laser technology. Scanning is carried out and is converted into intelligent 3D models for implementing detailed engineering for the revised parameters.
We serve as a ONE-STOP SHOP for 3D laser scanning for industrial plants and detailed engineering.
Process for Industrial Plant Reverse Engineering
3D Scanning, Registration & Stitching
Developing 3D Model
Creating Intelligent 3D Model on CADWorx, PDMS, PDS, AutoPlant 3D, AutoCAD Revit
Incorporating revised parameters for the final enhanced capacity
Detailed Engineering to carry out Installation & Commissioning
Rishabh Engineering Initiative
Reverse Engineering Service Using 3D Laser Scanning For A Typical Semiconductor Unit
If you are looking for the following:
Plant Modernization
Capacity Enhancement
Enhancing Energy Efficiency
Relocation of Plant
Industrial Surveys
"As-Built" Drawings of an Existing Plant for Insurance Purposes
Best 3D Plant Design Softwares for Multi-Disciplinary Engineering
In the modern context, the modeling and analysis of new-age…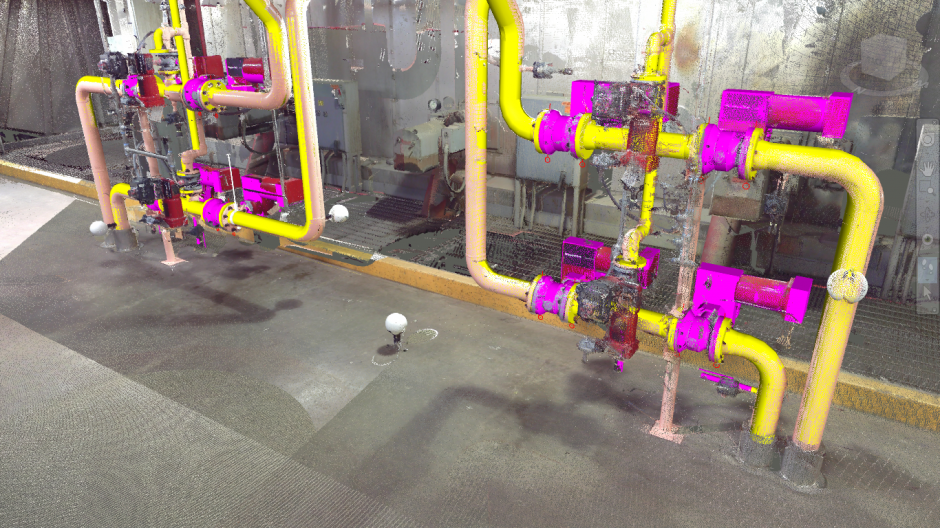 Advantages of 3D Laser Scanning For Brownfield Projects
As-built documentation is crucial to the development of brownfield projects.…