Project Information
Instrument Wiring Drawing For Oil & Gas Company
Client
A leading multi-discipline oil & gas company serves to the engineering and design needs of its customers across the US region. They offer services in the areas of pipeline systems, production facilities, compressor and pump stations, multi-phase flow studies, bulk terminals, and tank farms.
Client Testimonial
"I am extremely satisfied with the AutoCAD services provided. This is first time I have had the opportunity of working with Rishabh Engineering and very happy with the results."
– Director

Engineering Requirement
Rishabh Engineering carried out the instrumentation & controls design with a focus on design and drafting of instrument wiring diagrams. We were responsible for the following:
Utilizing customer's drawing template,
Design and drafting of wiring diagrams (25 in number) similar to sample wiring diagram issued for bid documents.

Delivered
Connect with us for all your engineering design needs
US Toll-Free Phone
+1-877-747-4224
India Phone
+91 (265) 2680159
Drop Us An Email
sales@rishabheng.com
Our Offices
USA, UK & India (Head office)
Ready to work with us? Tell us more
Amid the uncertainty inundated by COVID-19 outbreak, our hearts go out to everyone impacted by the virus either directly or indirectly. At Rishabh Engineering, our priority is the health and…
Las Vegas, Nevada, June 13, 2019: Rishabh Engineering Services (RES) wins the "Drivers of Success Award" for the year 2019 at HXGN LIVE event this week. As the fourth time…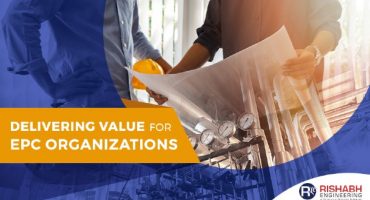 Today's increasing competition and volatile geopolitical situations are making it imperative for the Oil & Gas companies to maintain their project costs while delivering optimum quality within the stipulated time…