Major Rotary Equipment Design Engineering Issues
Process technology involves a wide gamut of tasks comprising reactions, heat transfer, phase separation etc. The industry relies on a variety of equipment and components to carry out these processes. The design, optimization and modeling of these equipment is implemented with the help of simulation and design software. Such software helps design, visualize and simulate the products digitally. Generally there are three main types of equipment:
Static Equipment: Compressors, Pressure vessels, heat exchangers, tanks and filters, separators
Rotating Equipment: Pumps, compressors, turbines and engines
Material Handling Equipment: cranes, hoists, conveyor systems and pulleys
There are best practices and international codes governing the design of static equipment and rotating equipment. Some of the equipment have challenging parameters for design and tough testing and validation criteria. Software combined with engineering expertise is the key to quality, performance, accuracy and reduction in time to market and development cost.
The equipment design and modeling of static equipment the process needs to take into account the various fluids, their temperature, pressure and composition. It involves design of experiments, finite element analysis, Computational fluid dynamics and thermal concepts to optimize weight, cost and cycle times.
Rotating Equipment typically includes equipment like gas turbines, steam turbines, and other expanders; turbo-pumps and compressors, fans; motors, and centrifuges. These equipment are distinguished by the rotating motion caused by impellers or rotors. However, Rotary Equipment Design engineering has many challenges.
In addition to the fluid's temperature, pressure and composition, you need to factor for unbalanced forces in rotating machines that are created when the mass centroid of the rotating part does not coincide with the center of rotation. This leads to a dynamic force – a function of the shaft mass, speed of rotation, and the magnitude of the offset. With rotating equipment, alignment changes, operation near resonance, blade loss, and other defects or malfunctions can increase the force applied by the rotor. Rotating machines trip and shut down beyond a vibration limit and realistic continuous dynamic load is that which results from vibration just below the trip limit. If the dynamic or vibrational analysis is not identified accurately, it can impact the following aspects:
shaft misalignment and future behavior of shafts
flatness and shape of shaft
rotor imbalance
fluid-induced instabilities
rubbing malfunctions between stationary and rotating parts
mechanical looseness
gear faults
foundation and other mechanical failure issue
What's more, the vendor and client must agree on the types of analysis to be implemented at any level. Lateral, torsional and structural analyses are three identifiable and normally separable deliverables. The client must specify additional tests, validations and/or analyses to further mitigate risks. Additionally, there are often heaps of technical specifications for Rotating Equipment Design and compliance with various standards like API etc.
With Static And Rotating Equipment Engineering Design, it is the engineering team's expertise and experience that provide great value and optimal design especially considering the various forces and functions at play.
Rishabh Engineering has years of experience in Equipment Engineering in the Oil and Gas sector. We also follow international best practice and are conversant with the major codes and standards such as ASME Section VIII, API & TEMA.
With access to licensed tools such as AutoCAD, MicroStation and PV Lite, we can deliver to your equipment specifications. Call: 1-877-RISHABH (1-877-747-422) or Send Us Your Inquiry today.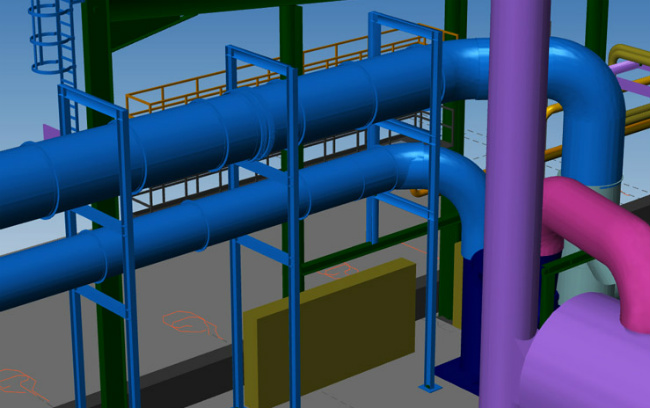 Piping Support Design and Engineering
Pipe support design is an important component of piping engineering…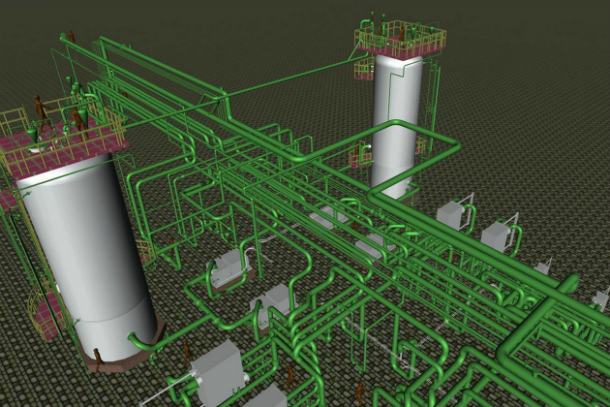 Detailed Engineering of Piping Systems
Detailed engineering involves design, detail, engineering and layout of piping…