Impact of Engineering Contracting Services in the EPC Industry
When we think of subcontracting or resource management in the context of India, we think IT and ITES. Indian IT partners have carved a niche in the ITO and BPO sector, often considered one of the safer bets and obvious choices when it comes to selecting a partner. But recent trends show that India is fast emerging as a global engineering knowledge hub and a key player in multi-disciplinary engineering services with substantial growth in recent years. Engineering contractors and subcontractors in India provide multi-disciplinary engineering services to top EPC companies operating in Oil & Gas, Petrochemicals, Power, Fertilizers and Water/ Wastewater industries in global market.
Benefits and significance of engineering contracting services
EPC companies are now moving beyond tactical outsourcing and taking a more evolved approach to contracting work from a long-term and strategic perspective. Engineering services are an integral part of the organization's product development and manufacturing initiative and requires CXO level support for managing the available resources to ensure it is a successful collaboration. According to ISG, the global spend on engineering services is estimated to reach $1.4 trillion by 2020.
While many EPC leaders opt for a multi-vendor network to foster competition and distribute the risks, most engineering companies are now leaning towards vendor consolidation to streamline their supply chain, and realize better vendor performance and draw other gains from economies of scale. A local-global model often gives the customer an ideal scenario – a small team in-house to expedite interaction and an offshore team in a different location to leverage the cost advantage. Depending on the nature of services contracted, the vendor selection strategy should be formulated – engineering services can be contracted to larger companies that provide a wide range of engineering contracting services, or to focused engineering companies.
Most Engineering Service Providers have come up with flexible and innovative business models and pricing models to suit the requirements of global EPC majors. Engineering Service Providers now play a strategic role in the success of global engineering companies – providing their expertise to streamline and deliver creative solutions across sectors.
Key advantages of contracting engineering services:
Greater focus: Hiring an Engineering Service Provider can inculcate better discipline and focus around project requirements and deadlines. Moreover, contracted engineering teams have dedicated focus as opposed to in-house teams that may get pulled in various directions and multi-tasking.
High quality results: Engineering services vendors can provide more sustainable IP and enable transfer of core knowledge often more efficiently than internal staff. Contracted providers are bound to deliver well-documented codes for internal use and are available for re-engagement in future.
Cost efficient: Engineering contract services enable access to expert resources for projects without adding permanent operational costs. Contract engineering also provides greater control over costs than in-house development.
Enhanced Productivity: Engineering contractors often have years of expertise and experience working in versatile sectors with varying degrees of scope and scale. Thus they have some unique insight and perspective on problem solving and can provide innovative solutions and add value to your project.
Experience: Engineering Service Providers have the significant advantage of a wide range of project experiences and expertise accumulated over the years. They have a broader set of proficiency from which they can decide upon the optimal solution. They are aware of industry best practices and adept at delivering the right fit for your projects.
Engineering Services – Top Demand Sectors
Industries that constitute the major global engineering spend include:
Manufacturing clients from Chemical, Specialty Chemical, Agrochemical and related industries
Oil & Gas
Utilities
Construction
Automotive
Aerospace
Telecom
Engineering service providers are increasingly offering a wide range of services including plant design, product design, process engineering, modular packages and other innovative services.
India is a formidable powerhouse that provides quality engineering services. Its strength lies in the widespread availability of highly skilled, English speaking engineers. In the highly competitive engineering landscape, collaboration is the key, and the growth of engineering leaders will depend on how well they utilize partnerships and resources.
Are you looking for a strong engineering service team that can provide multi-discipline detail engineering solutions?
Call us on 1-877-RISHABH (1-877-747-4224) today or contact us to know more about the projects we have carried out for our global clients.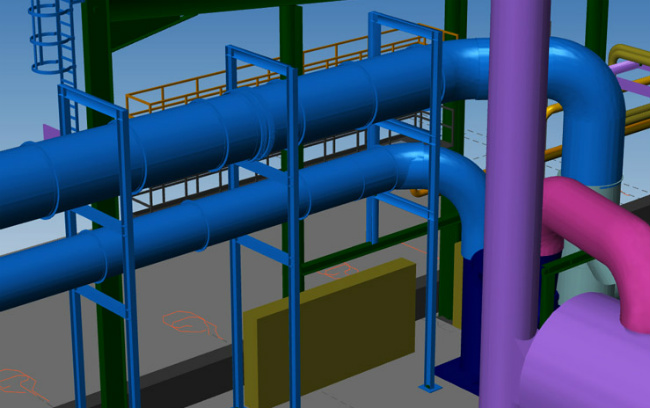 Piping Support Design and Engineering
Pipe support design is an important component of piping engineering…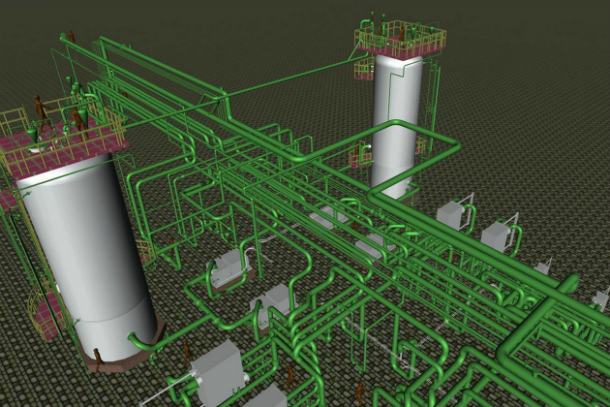 Detailed Engineering of Piping Systems
Detailed engineering involves design, detail, engineering and layout of piping…