Project Information
Eductor Pipe Size Selection For Purging Application In Heater Stack
Client
A leader in direct-fired, process heater applications since 1972, having the experience and expertise to handle any size project.They are committed to provide quality heat transfer equipment at a competitive price with optimized designs to save fuel, to meet or exceed customer specifications, and to accommodate individual project requirements.
To get detailed information
Download PDF (529.10 KB)

Engineering Requirement
Eductor Pipe Size Selection for Purging Application in Heater Stack using MS Excel based calculations.

Delivered
MS Excel based calculation
Know more about this project?
To know more about this project's entire scope and the services the team provided to this client, Contact us or Call 1-877-747-4224
Connect with us for all your engineering design needs
US Toll-Free Phone
+1-877-747-4224
India Phone
+91 (265) 2680159
Drop Us An Email
sales@rishabheng.com
Our Offices
USA, UK & India (Head office)
Ready to work with us? Tell us more
Amid the uncertainty inundated by COVID-19 outbreak, our hearts go out to everyone impacted by the virus either directly or indirectly. At Rishabh Engineering, our priority is the health and…
Las Vegas, Nevada, June 13, 2019: Rishabh Engineering Services (RES) wins the "Drivers of Success Award" for the year 2019 at HXGN LIVE event this week. As the fourth time…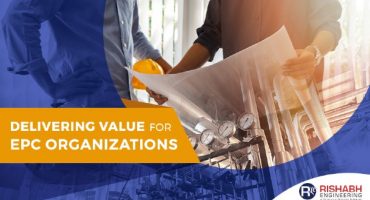 Today's increasing competition and volatile geopolitical situations are making it imperative for the Oil & Gas companies to maintain their project costs while delivering optimum quality within the stipulated time…