Importance Of Isometric Drawings For Piping Design
It is a standard practice for engineering companies to create isometric drawings of piping systems to present all details in –depth. An isometric drawing is nothing but a detailed orthographic drawing that represents the details of 3D structure of the piping system in a 2D format. With the help of sophisticated computer aided design (CAD) tools, piping engineers and designers can produce isometric drawings from 3D models with ease. The importance of isometric drawings can be seen as below:
The Value of Piping Isometric Drawings:
The term Isometric originates from the Greek word 'isometros' (of equal measure) – meaning objects measured with the same unit. Isometric is one of the most important part of the overall piping design engineering project. Isometric drawings are comprehensive documents that hold valuable info used by different project stakeholders at different times.
What Kind Of Data Is Typically Conveyed In Piping Iso Drawings?
Isometric drawings typically portray a graphical representation of the 3D piping system
It shows the straight lengths of all the pipe runs on the drawing as clearly as possible.
Indicating the line numbers for pipe runs clearly within the drawing. The line number indicates the fluid service, piping class and material, insulation details etc.
The environment: that is the operating and process conditions (temperature and pressure) for the pipe run should be ideally conveyed on the isometric.
All other components such as flanges, valves, elbows, and other fittings need to be clearly drawn.
Must also include a table that lists the numbers and description of each type of fittings represented in the drawings.
If the piping system is complicated, then individual pipe runs are represented on separate isometric diagrams.
But piping isometrics are different from orthographic drawings, in that the drawing shows the pipe in a way that the length, width and depth are detailed in a single view. Symbols used for fittings, valves and flanges are modified to scale to the isometric grid. Isometric Piping Design is typically drawn on pre-printed paper with lines of equilateral triangles form of 60 degree.
Isometrics are also called Iso – are oriented on the grid relative to the north arrow on drawing plans. Isometric drawings are very important for all engineering concerns, but Isometrics Drawings of Piping Systems are particularly relevant for EPC companies in the Oil and Gas sector because it brings clarity to contractors, construction crew and the overall project regarding the general arrangement drawing. Construction crew use the isometrics to mark the actual versus the designed dimensions and use colored markups to show the deviations. This is a valuable asset when properly done as it gives information about extra or deleted material. Engineers can cross-check stores and validate the designs.
Piping is one of the most time-consuming activities at construction site for oil and gas facilities. Therefore, 2D isometric drawings are considered one of the most valuable construction aid available besides Process and Instrumentation Diagrams (P&IDs). Construction details can be presented using figures and standard symbols for welders to build process, and contractors for project bidding or engineers to evaluate process feasibility. The following are the main reasons and objectives of piping isometrics:
For preliminary Bulk Material Take Off (MTO)
For Stress Analysis
Issued For Construction
To Conclude:
Accurately presented isometric projections can bring efficiency and allow correct project and resource estimation. Fortunately, with modern 3D modeling software, creation of isometrics has become very easy as most recent versions include in-built capabilities for isometric projection. The optimal use and integration with other tools such as reviewing tools (for example Navisworks), Stress (e.g. CAESAR II), 2D (like AutoCAD), isometric drawings bring many productivity gains and efficiencies to the data generated.
Are you looking for more efficient and accurate design for your project?
Rishabh Engineering has the proven track record for most complex projects.
Call us now: 1-877-RISHABH (1-877-747-4224)
Or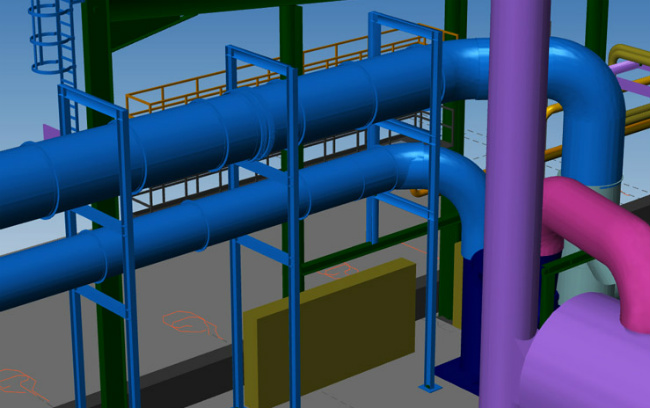 Piping Support Design and Engineering
Pipe support design is an important component of piping engineering…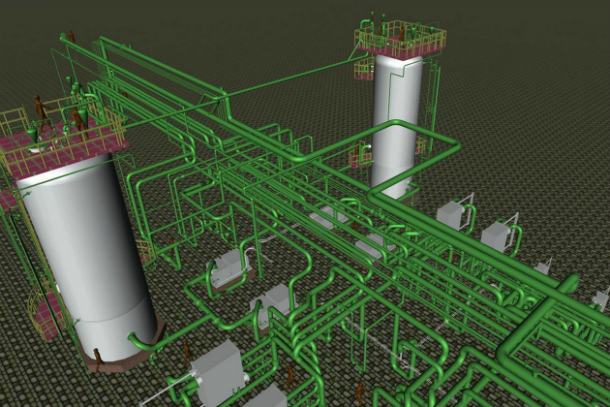 Detailed Engineering of Piping Systems
Detailed engineering involves design, detail, engineering and layout of piping…