Rishabh Engineering Services Wins Drivers of Success Award Fourth Year in a Row at HxGN LIVE 2019
Las Vegas, Nevada, June 13, 2019: Rishabh Engineering Services (RES) wins the "Drivers of Success Award" for the year 2019 at HXGN LIVE event this week. As the fourth time award winner of this great recognition, Rishabh Engineering approach was evaluated on strict parameters of how it delivered impressive results for the end-customers by the application of CAESAR II.
Every year, Hexagon PPM recognizes engineering companies for delivering impressive and useful applications in their yearlong efforts on solving customer problems. It is based on the use of various Hexagon Software Products like CADWorx, CAESAR II, PV Elite, and GT STRUDL.
The Drivers of Success Award is considered one of the most prestigious awards for engineering excellence. Also, HxGN LIVE event is Hexagon's annual global digital solutions conference. The event brings together thousands of technology experts, change-makers, thought leaders, and enthusiasts from a wide array of industries. This year's theme was about how to put data to work across organizations to empower an autonomous future. Towards this, the symposium that witnesses discussion on the machines and devices connected to the company's operational line of sight can determine what is happening and why, and then take actions accordingly, autonomously.
Rishabh Engineering team wishes to thank Hexagon for this recognition, and to our customers for providing their continuous support and trust in our abilities. To conclude, this is a remarkable milestone as it showcases Rishabh Engineering's commitment to delivering high-quality support solutions and on-time delivery of services to its global clients.
About Hexagon PPM:
Hexagon PPM is a leading global provider of enterprise engineering software enabling smarter design and operation of plants, ships, and offshore facilities. Hexagon PPM is part of Hexagon (Nasdaq Stockholm: HEXA B; (http://www.hexagon.com), a leading global provider of information technology solutions that drive productivity and quality across geospatial and industrial landscapes.
About Rishabh Engineering:
Rishabh Engineering, a division of Rishabh Software, has successfully delivered projects for global organizations across various industries like Power, Oil & Gas, Petrochemicals, Chemicals, Fertilizers, and Water/ Wastewater Management since last 20+ years. We offer multi-disciplinary engineering support services including detailed engineering, stress analysis of pipes and structures, industrial 3D modeling, process skid engineering, as-built documentation, design validity checks, model and drawing conversion.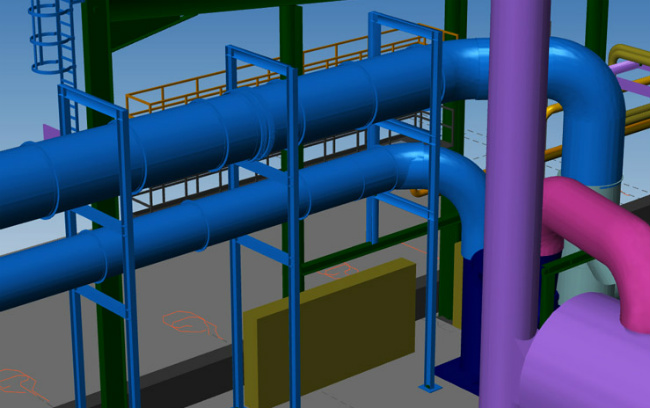 Piping Support Design and Engineering
Pipe support design is an important component of piping engineering…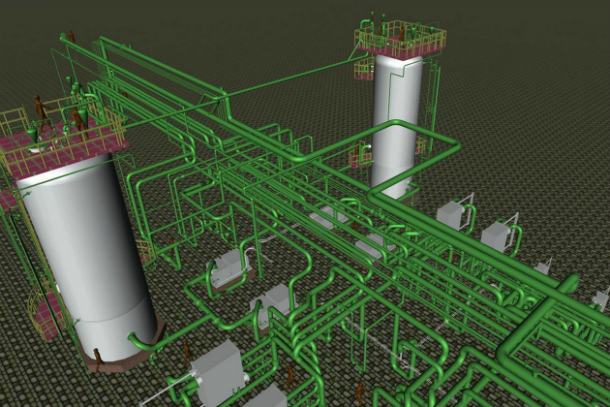 Detailed Engineering of Piping Systems
Detailed engineering involves design, detail, engineering and layout of piping…