Project Information
Public Transportation & Tele-Communication Facility - As-Built Documentation
Client
A leading systems integration organization dealing with infrastructure technology. They are involved right from conceptual design, implementation and maintenance of tele-communications, electrical, IT and intelligent commutation & security systems.

Engineering Requirement
As-built documentation
As-built drawing updation work of approx. 150 drawings for federal public transportation facilities including Federal Center Metro Station (Total 20 Metro Stations), Chemical Sensor Replacement Area and Rail Yard Hardening Region.

Delivered
Final updated drawings of public transportation & tele-communication facilities
Connect with us for all your engineering design needs
US Toll-Free Phone
+1-877-747-4224
India Phone
+91 (265) 2680159
Drop Us An Email
sales@rishabheng.com
Our Offices
USA, UK & India (Head office)
Ready to work with us? Tell us more
Amid the uncertainty inundated by COVID-19 outbreak, our hearts go out to everyone impacted by the virus either directly or indirectly. At Rishabh Engineering, our priority is the health and…
Las Vegas, Nevada, June 13, 2019: Rishabh Engineering Services (RES) wins the "Drivers of Success Award" for the year 2019 at HXGN LIVE event this week. As the fourth time…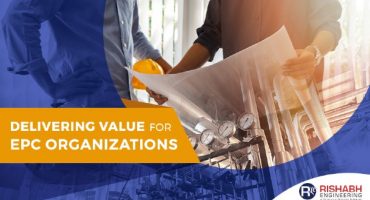 Today's increasing competition and volatile geopolitical situations are making it imperative for the Oil & Gas companies to maintain their project costs while delivering optimum quality within the stipulated time…