Project Information
Piping Stress Analysis for vacuum heater and support in planning for process & boiler feed water coils.
Client
A leader in providing quality heat transfer equipment like direct fired heaters, air preheat systems and water heat recovery systems. They innovate their designs to save fuel, matching the customer specifications, and optimize to accommodate special project requirements.
To get detailed information
Download PDF (519.81 KB)

Engineering Requirement
Piping Stress Analysis as well as support in planning for process & boiler feed water coils
Flexibility analysis on the process coil of radiant and convection process piping
Flexibility analysis on the boiler feed water coil
Support for the horizontal radiant single fired tubes in coking service
Analysis and evaluation of the 5" lower radiant tube for the effects of bowing associated with the temperature differential

Delivered
Piping Stress Output for 4passes & Boiler feed water line
Piping Stress Reports
Assumptions & considerations & with suggestions reports
C2 file
Simplified report for support design (Induced forces, moments & displacements at support locations in
simplified manner)
Know more about this project?
To know more about this project's entire scope and the services the team provided to this client, Contact us or Call 1-877-747-4224
Connect with us for all your engineering design needs
US Toll-Free Phone
+1-877-747-4224
India Phone
+91 (265) 2680159
Drop Us An Email
sales@rishabheng.com
Our Offices
USA, UK & India (Head office)
Ready to work with us? Tell us more
Amid the uncertainty inundated by COVID-19 outbreak, our hearts go out to everyone impacted by the virus either directly or indirectly. At Rishabh Engineering, our priority is the health and…
Las Vegas, Nevada, June 13, 2019: Rishabh Engineering Services (RES) wins the "Drivers of Success Award" for the year 2019 at HXGN LIVE event this week. As the fourth time…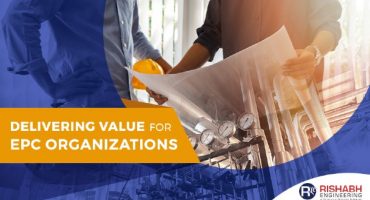 Today's increasing competition and volatile geopolitical situations are making it imperative for the Oil & Gas companies to maintain their project costs while delivering optimum quality within the stipulated time…