Project Information
Piping Stress Analysis of Vacuum Jacketed Liquid Nitrogen Lines
Client
A leading North American manufacturer of cryogenic gas equipment and systems engaged in providing engineering, design, fabrication, installation, and repair services for the food packaging, pharmaceutical, semi-conductor, medical gas pipe, and more.

Engineering Requirement
Rishabh Engineering, as an engineering service partner, executed pipe stress analysis for vacuum jacketed liquid nitrogen lines having a design temperature of -320oF and pressure of 200 PSIG. We were responsible for the following:
Ensure that all loads (sustained, occasional and thermal) acting on the piping system are within the code limits
Avoid piping stresses beyond the permit as referenced by international codes and standards
Avoid excessive stresses in the supporting or restraining elements
Avoid unintentional disengagement of piping from its supports
Avoid excessive piping sag in piping systems which need drainage slope

Delivered
Piping Stress Analysis Report
CAESAR native files (C2. File)
Know more about this project?
To know more about this project's entire scope and the services the team provided to this client, Contact us or Call 1-877-747-4224
Connect with us for all your engineering design needs
US Toll-Free Phone
+1-877-747-4224
India Phone
+91 (265) 2680159
Drop Us An Email
sales@rishabheng.com
Our Offices
USA, UK & India (Head office)
Ready to work with us? Tell us more
Las Vegas, Nevada, June 13, 2019: Rishabh Engineering Services (RES) wins the "Drivers of Success Award" for the year 2019 at HXGN LIVE event this week. As the fourth time…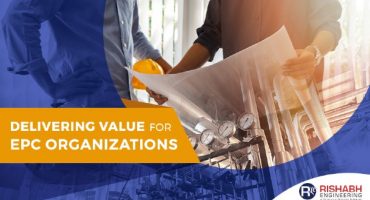 Today's increasing competition and volatile geopolitical situations are making it imperative for the Oil & Gas companies to maintain their project costs while delivering optimum quality within the stipulated time…
We are pleased announce the new look of our Engineering Design Services website. Keeping user-experience as the main focus, we hope to provide easy access to learn more about us,…