Project Information
3D Modeling of Vacuum Pressure Swing Adsorption Oxygen Package for Sulphur Recovery Unit
Client
The client is the global supplier of industrial gas plants with associated technical solutions and engineering services. It provides 360o engineering solutions right from conceptual design to EPC services, commissioning & after sales services which meet international quality and safety standards.
Client Testimonial
"The engineering model developed by Rishabh Engineering for our Phase 2 project covering the mechanical construction has received very positive feedback from the client and the construction crew with the quality of the drawing package. It was virtually perfect. I appreciate all the hard work of the team members."
– President

Engineering Requirement
3D modeling of a VPSA Oxygen Package for Sulphur Recovery Unit in Intergraph PDS. The project scope covered:

3D modeling of a VPSA Oxygen Package for SRU
Modelling of Equipment / Structural Skid / Manholes / Envelope
Piping Modeling (90 nos. of lines)
Skid Structural Modelling & Physical Support Modeling
All In Line Instruments like Control Valves (With Actuator removal space), PT, TG, Orifice with tapping as per HMEL/ EIL specs
All vessel trims with Level Bridle, the Level gauge on Vessel
Maintenance & walkway envelopes for Clash detection

Delivered
Final 3D Model in PDS
Isometric Drawings
Piping BOMs
Special support drawings with BOM
Submission of Clash report with a resolution before 60% & 90% model review. (Each line will contain a clash-free report with itself before IFC isometric extraction)
Know more about this project?
To know more about this project's entire scope and the services the team provided to this client, Contact us or Call 1-877-747-4224
Connect with us for all your engineering design needs
US Toll-Free Phone
+1-877-747-4224
India Phone
+91 (265) 2680159
Drop Us An Email
sales@rishabheng.com
Our Offices
USA, UK & India (Head office)
Ready to work with us? Tell us more
Amid the uncertainty inundated by COVID-19 outbreak, our hearts go out to everyone impacted by the virus either directly or indirectly. At Rishabh Engineering, our priority is the health and…
Las Vegas, Nevada, June 13, 2019: Rishabh Engineering Services (RES) wins the "Drivers of Success Award" for the year 2019 at HXGN LIVE event this week. As the fourth time…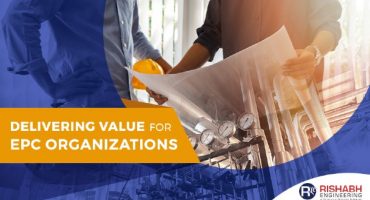 Today's increasing competition and volatile geopolitical situations are making it imperative for the Oil & Gas companies to maintain their project costs while delivering optimum quality within the stipulated time…