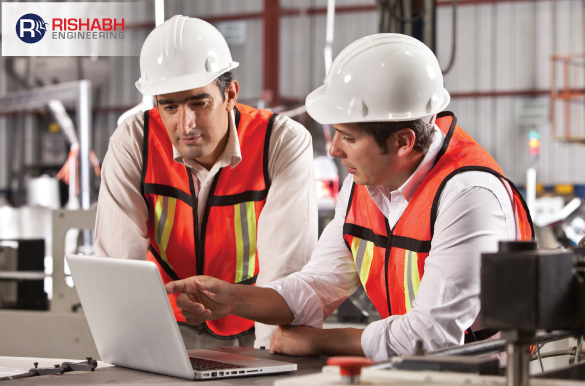 Essential Safety Considerations for Design Engineering
Safety is part of the life process while carrying out or creating deliverables for an engineering project. In an industrial environment, there's always a concern as accidents could happen at any time, anywhere, because of a combination of factors. The process upsets can be triggered unexpectedly due to equipment malfunctions or other issues. If equipment fails and alarms go unnoticed or warning signs aren't heeded, the risk potential can be huge. Therefore, it is vital to consider safety risks.
A facility unable to maintain steady-state control in an automated fashion during normal operation could invite accidents at any time. And preventing safety risks depends on effective process control and the people running the operations. If both these elements seamlessly work together then facilities can safely operate.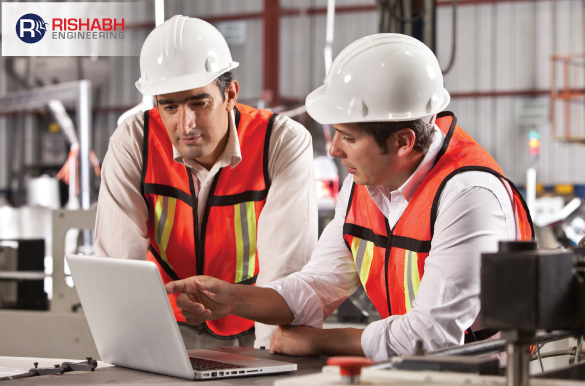 Though for industry personnel, it starts with a safety mindset that must be ingrained in the corporate culture. It is vital to embrace process safety that covers both property and its users. And incorporating safe design principles during the initial phases of the project guarantees the best possible safety measures, processes, and materials from the beginning.
The top priority for us at Rishabh Engineering would be to keep the people, surrounding and communities safe. Safety is an integral part of our design During the planning, design, and construction phase of any project, we focus on safeguarding the property from any potential risks (natural/man-made) – as it is critical to the project's success.
It can be divided into the following parts,
Process Safety
Operation Safety
Personal Safety
As part of this article's focus, we'll cover specifics on process & operational safety.
Process Safety
Safety aspects need to be considered right from the start of the project like creating plant layout, understanding the hazardous nature of the product handled, safety regulations and guidelines and more. Process safety needs to be ascertained based on scenarios that may occur. Therefore, as a principle the safety measures should be implemented to reduce the safety events and it should provide an optimum solution without compromising on the purpose of design, timeframes, or budget.
Following can be followed as a guideline,
A deeper understanding of the process
Material understanding – whether it is of toxic & or hazardous nature
Possible environment factors – seismic zones, wind velocities, max higher and max lower temp
Vicinity to other populated areas/location parameters
Statutory codes considerations to keep in mind;
– Create plant layouts based on the codes and regulations
– Layouts are approved by statutory bodies
– Equipment usage & process guidelines
Safety measures that need to be considered while design
– Ergonomics features – ladders and stud
– Equipment tools – monorails and hooks
– Area Zoning – hazardous nature
– Safety shower & breathing apparatus
– Alarms for detecting smoke detectors
– F&G (Fire and Gas) Detectors
– CCTV
– Safety Instructions guidelines
– Escape routes in the plant
Operational Safety
With thorough knowledge of process handling and storage of hazardous articles (units, chemicals & more) in terms of flammability, toxicity, corrosivity and radioactivity – our framework considers multiple safety measures.
It comprises;
Interlocks
Hazardous area classification
Choosing the right equipment (electrical) based on HSC requirements
Choice of right instrumentation sensors
Right process control mechanism – local, remote, ELC, DCS
Safety studies to check if the safety measures are enough to detect and rectify any critical failure during process operations
Studies conducted – HAZID (Hazard Identification), HAZOP (Hazard Operations)
Concluding Thoughts
Design and planning are essential components in every construction work. And, accidents are often a result of either poor planning or lack of communication between the designer and occupier, resulting in loss of information. The process to ensure the transfer of relevant information and documents is therefore recorded here as well. Rishabh Engineering takes into consideration engineering best practices for safety by navigating between the extremes of technological optimism and disproportionate precaution.
Looking to reduce risks & costs with safety design?
Leverage Rishabh's innovative approach to eliminate/minimize risk and hazards to ensure safety in designing plant operations.
Meet Rishabh Engineering at ADIPEC 2012 for Potential Partnerships in Engineering Support Solutions
Rishabh Engineering, a multi-disciplinary engineering support division of Rishabh Software,…
Norway Opens New Arctic Area to Oil Drilling While U.S. Drilling Drops & Canadian Drilling Increases
Recently, the Parliament of Norway voted to open up a…