Project Information
3D Modeling for Liquid Nitrogen Storage & Vaporization Packages of Cryogenic System using Intergraph SmartPlant 3D
Client
A global leader in providing solutions for Cryogenic Storage, Vaporization and Distribution Systems for EPC projects. The sectors covered by the client includes a vast pool encompassing LNG, Petrochemicals, Steel, Fertilizer, Oil & Gas industries.
Client Testimonial
"During the past three years our company has been working with Rishabh Engineering on numerous engineering projects. The company offers high quality services. We can say that we have always been immensely satisfied by their work."
– Mechanical Specialist

Engineering Requirement
Detailed 3D modeling of two different stations for Liquid Nitrogen Storage & Vaporization Package. Which included equipment, piping, pipe supports, cable tray routing and mounted instrumentation.

Delivered
3D model for two stations which includes components for Liquid Nitrogen Storage Tank, Vaporizers, Pressure Build Up unit, Heaters and Skids
SAT files generated for individual equipment to restrain the file size to below 5 MB
Extraction of (*.)SPR files for checking & reviewing the completed 3D Modeling task
Connect with us for all your engineering design needs
US Toll-Free Phone
+1-877-747-4224
India Phone
+91 (265) 2680159
Drop Us An Email
sales@rishabheng.com
Our Offices
USA, UK & India (Head office)
Ready to work with us? Tell us more
Amid the uncertainty inundated by COVID-19 outbreak, our hearts go out to everyone impacted by the virus either directly or indirectly. At Rishabh Engineering, our priority is the health and…
Las Vegas, Nevada, June 13, 2019: Rishabh Engineering Services (RES) wins the "Drivers of Success Award" for the year 2019 at HXGN LIVE event this week. As the fourth time…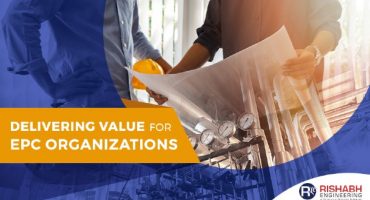 Today's increasing competition and volatile geopolitical situations are making it imperative for the Oil & Gas companies to maintain their project costs while delivering optimum quality within the stipulated time…