Project Information
3D Modeling for Launcher & Receiver Station of Gas Gathering Center / Crude Oil Gathering System
Client
A US based Engineering, Procurement & Construction firm offering its services in Oil & Gas, Industrial and Manufacturing Companies. They specialize in the engineering and construction of heavy industrial facilities and pipelines.
To get detailed information
Download PDF (535.02 KB)

Engineering Requirement
3D Modeling for Launcher – Receiver station with all the high pressure pump packages above ground lines

Delivered
Final 3D Model on CADWorx for two units of Dual Pump Packages, Single Pump Packages, and Launcher & Receiver Stations
GA Drawings for Launcher, Receiver, & Pump Packages
Isometric Drawings
MTOs
ASME B31.4 codes and standards were followed
Know more about this project?
To know more about this project's entire scope and the services the team provided to this client, Contact us or Call 1-877-747-4224
Connect with us for all your engineering design needs
US Toll-Free Phone
+1-877-747-4224
India Phone
+91 (265) 2680159
Drop Us An Email
sales@rishabheng.com
Our Offices
USA, UK & India (Head office)
Ready to work with us? Tell us more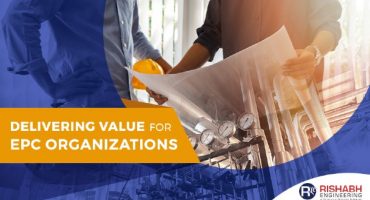 Today's increasing competition and volatile geopolitical situations are making it imperative for the Oil & Gas companies to maintain their project costs while delivering optimum quality within the stipulated time…
We are pleased announce the new look of our Engineering Design Services website. Keeping user-experience as the main focus, we hope to provide easy access to learn more about us,…
Las Vegas, Nevada, June 14, 2018: Rishabh Engineering Services (RES), a US-based multi-discipline engineering services company bagged the prestigious Drivers of Success Award third time in a row for a CAESAR II project…